Automotive
We have extensive experience working for all of the major automotive companies and suppliers throughout the United States.
Like any industry, each automotive industry project has its challenges. However, since we self-perform all earthwork and underground operations in house, we continually exceed expectations and project requirements.
Chrysler Chelsea Proving Grounds
$10,500,000
Test Track Construction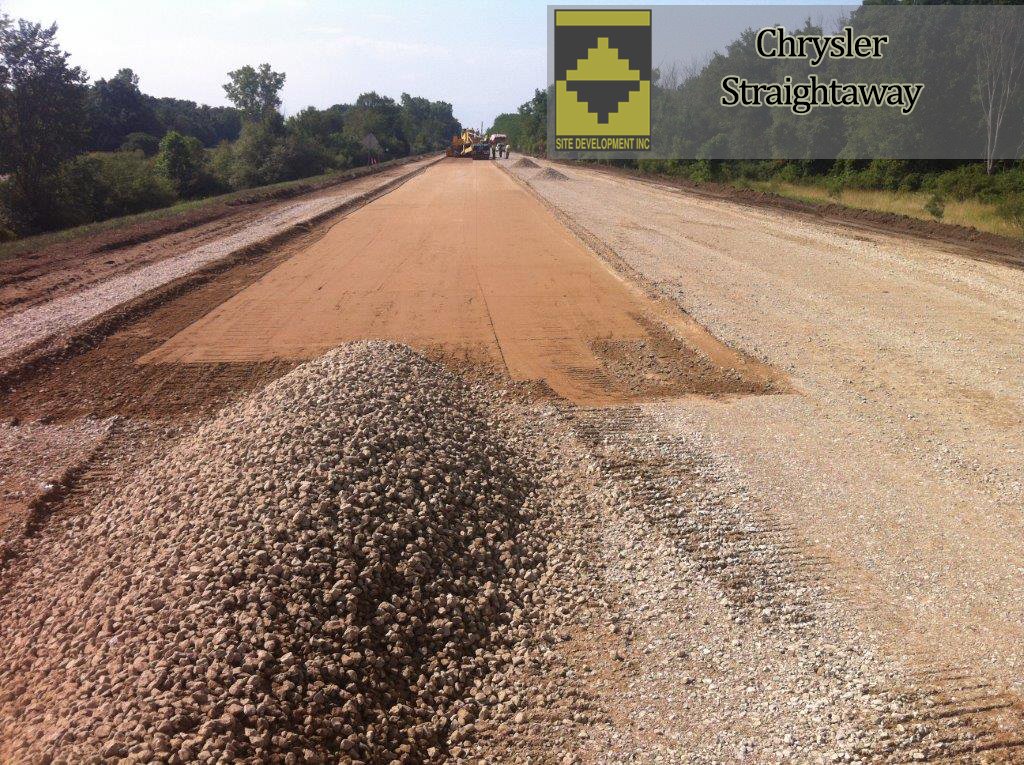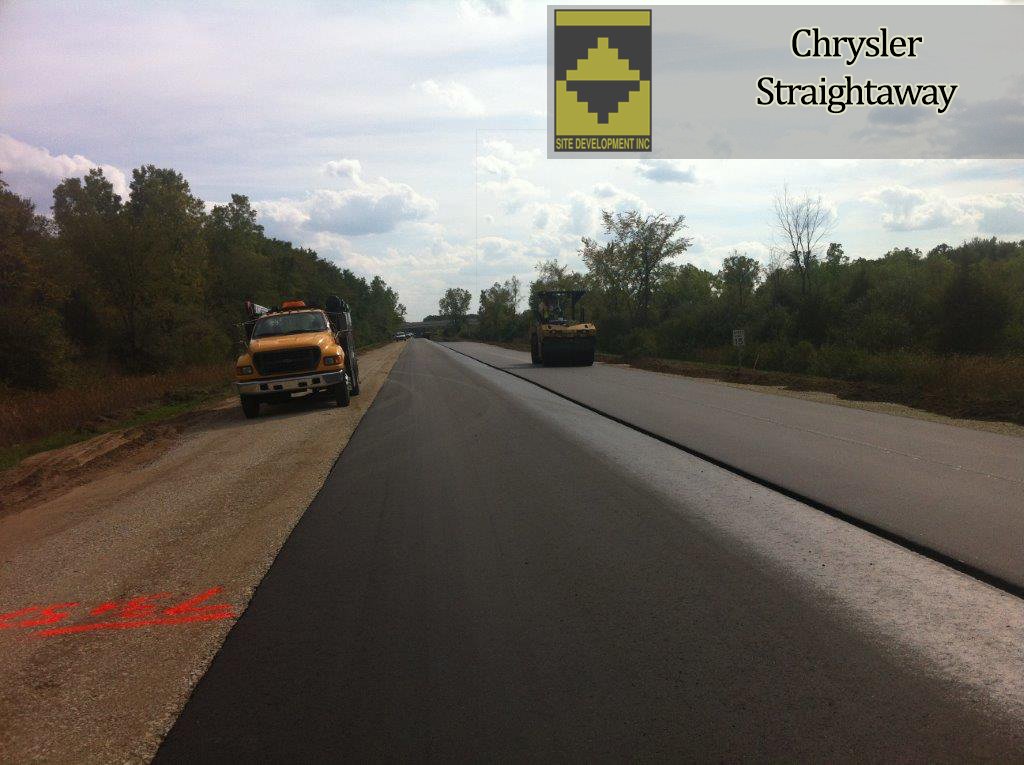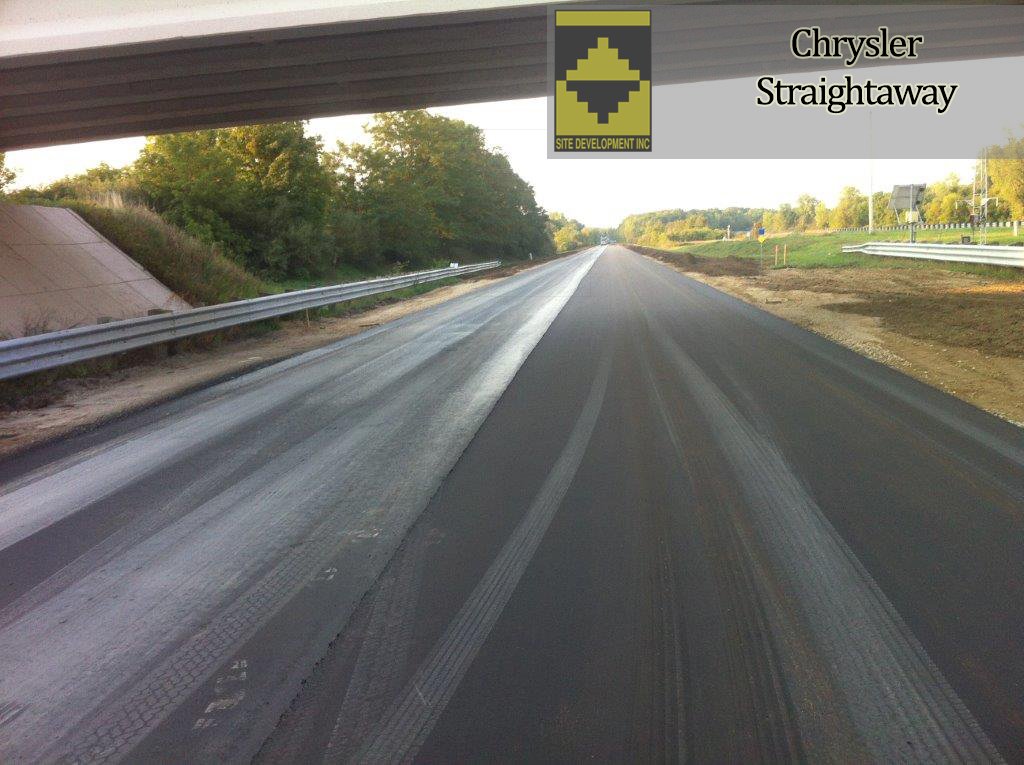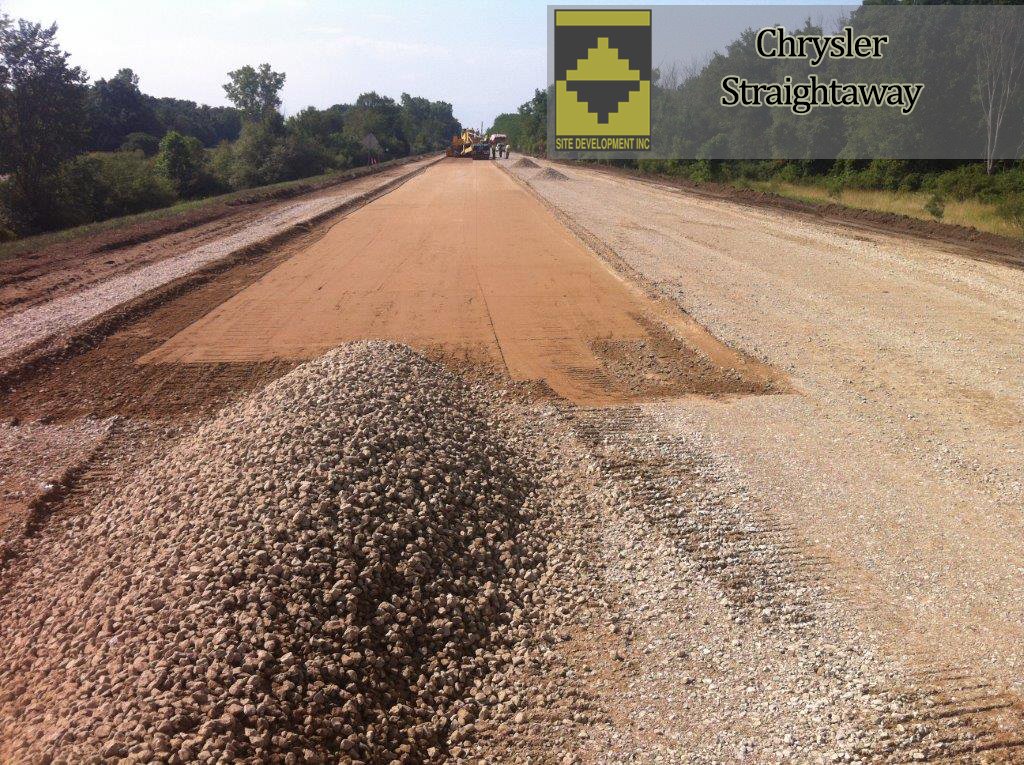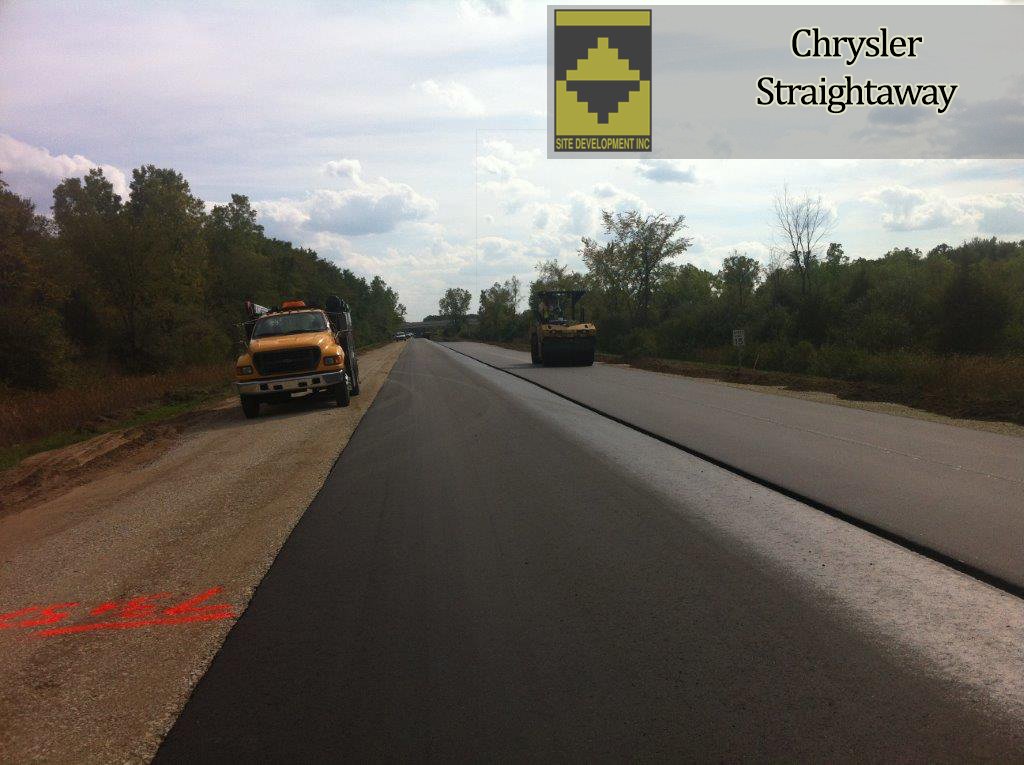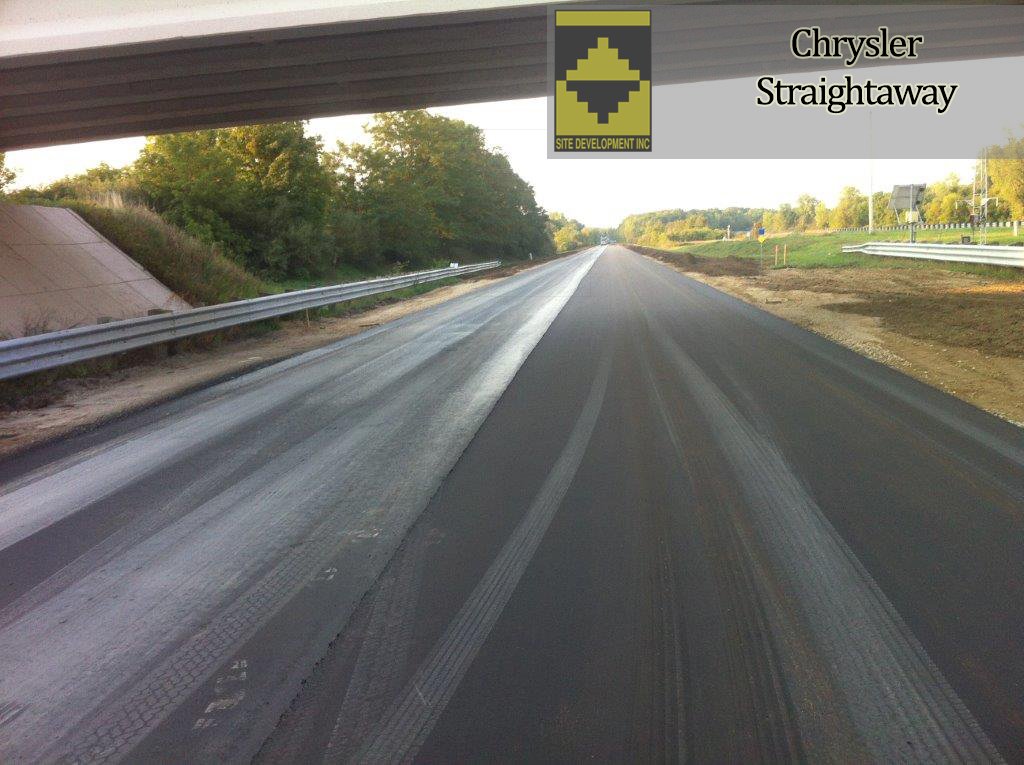 Highlights
Construction of 4 different test tracks: 2.1-mile straight away to test fuel economy, 1.2-mile serpentine track to test handling, All-Wheel-Drive track with 4 different grade hills, and VDF Pad monitor roll over and stability.
40 acres of asphalt removal and replacement

Technical tolerance, ¼ inch on a 10-feet grid

Construction of 20, 25, 30, and 40% grade hills
Asphalt
Removal

40 acres

Technical
Tolerance

¼ inch

Hill
Grades

20-40%
Ford Motors R & E Center
$950,000
Concrete Inverts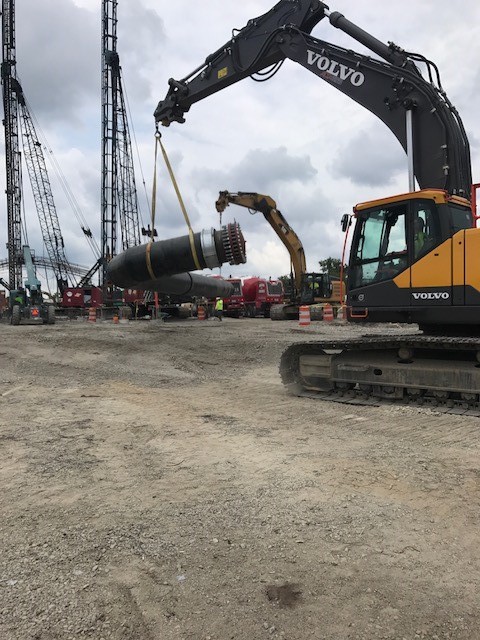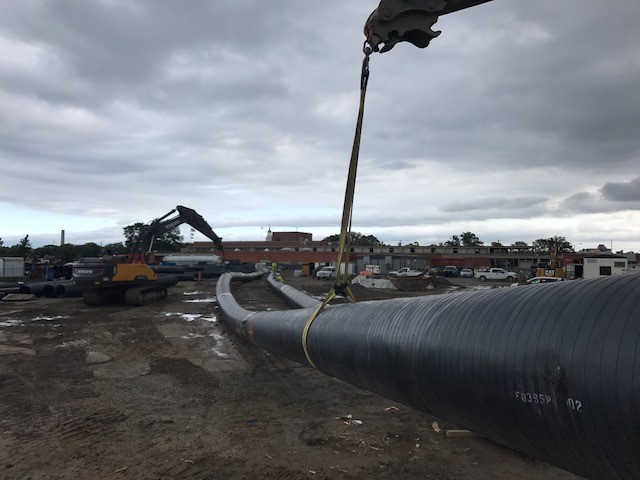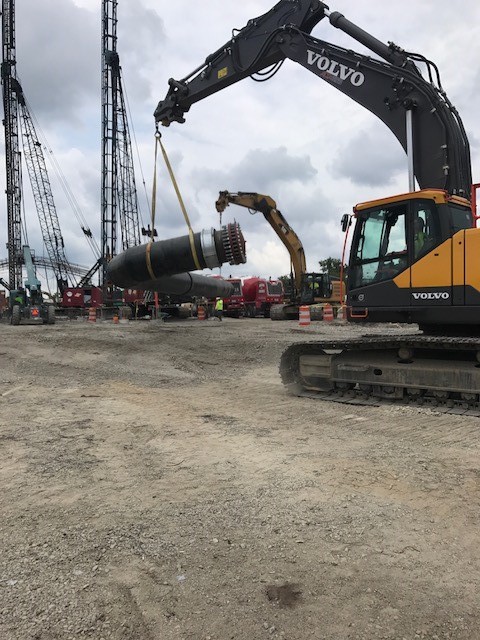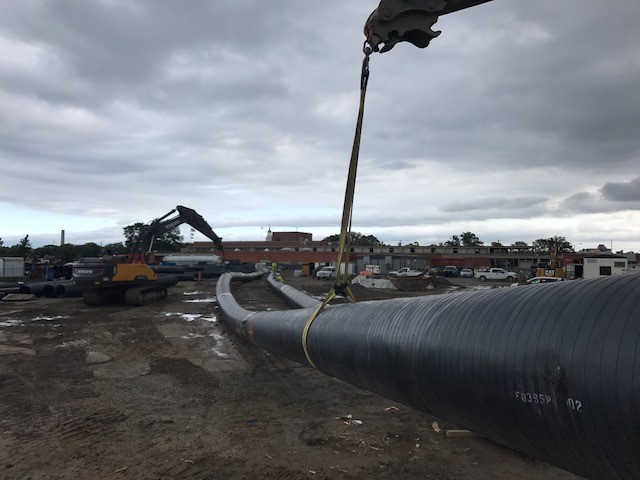 Highlights
Project consisted of:
the removal of existing pond
installation of geothermal wells
backfilling of pond to create a parking lot
Site
Excavation

75,000 tons

Backfill

75,000 tons

Geowell

94 at 250'
Chrysler Belvidere Assembly Plant
$8,515,506
Custom Designed Vehicle Events Tracks, Including a 900,000 sq. ft. Body Shop Facility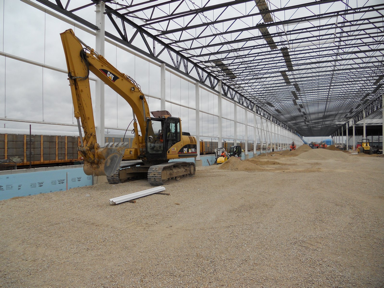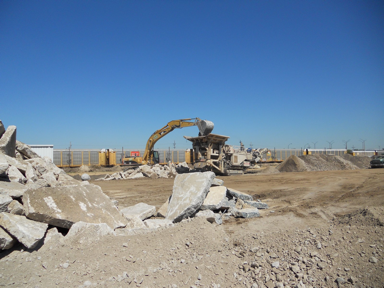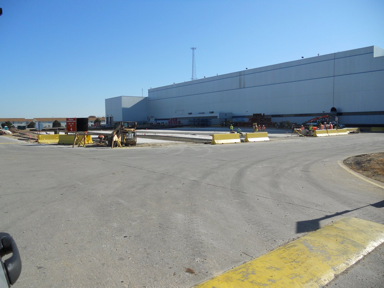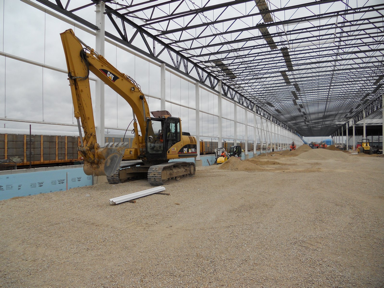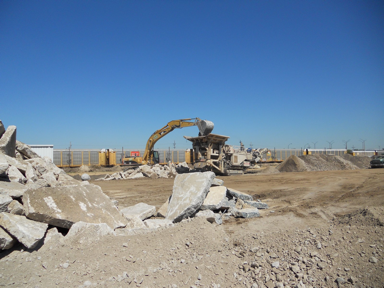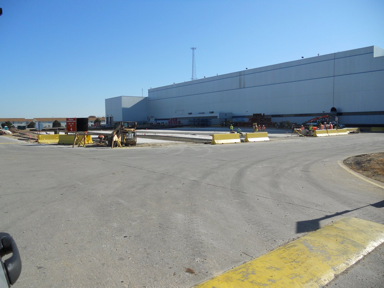 Highlights
This project included:
Demolition of existing test track and parking lot
Construction of new test track
Installation of new utilities
Demolition of existing utilities
Concrete and asphalt demolition
Masonry work to install granite
Test Track Construction

900,000 sq. ft.

Imported Stone

60,000 tons
R&E Center West Pond - Ford Motor Company
$8,796,726
Removal and Fill of Existing Pond and Installation of Utilities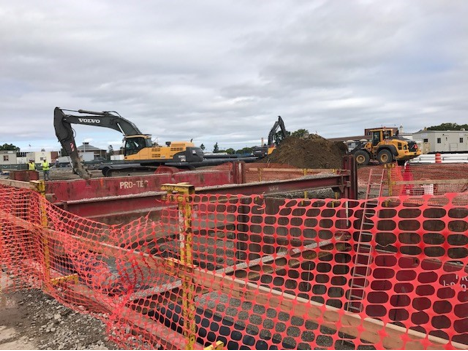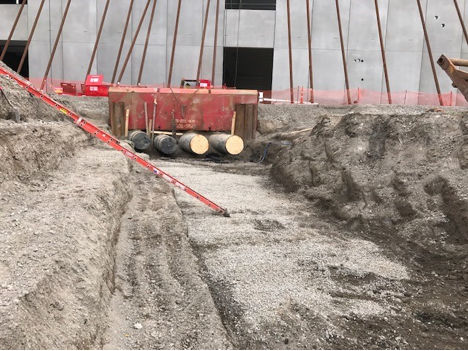 Site Development, Inc: Ford R&E
Site Development, Inc: Ford R&E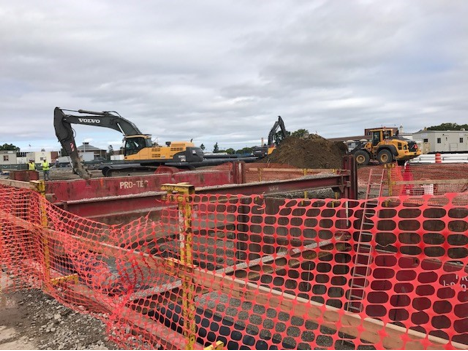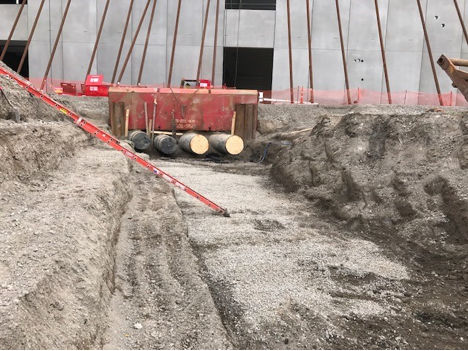 Highlights
This project included:
Removal and backfilling of existing pond
Excavation and grading
Soil erosion prevention
Concrete and asphalt pavement removal
Storm sewer removal
Landscape restoration
Ford Military Road
$3,382,186
Site Electrical, Concrete and Asphalt Pavement and Landscaping
Highlights
This project included:
Removal and replacement of existing storm sewer
Site demolition
Aggregate base material
Site electrical
Concrete and asphalt pavement
Landscaping